Windows XP was released in 2001, but it is still a quite widely used OS designed and developed by Microsoft®. It's a quite robust OS and has stood the test of time well.
Over the period of time, the company provided updates mostly dealing with security and stability. But still some times users face certain problems while using XP, important ones of them have been listed here.
After installing software XP doesn't boot
This is a classic problem of conflict that is happening with the new software. It could be related to devices or resources.
It can be related to the system requirements that Windows XP have and also due to missing some important files during installation of the operating system.
Solution
The solution for this problem is that one needs to restart Windows and press F8 at the startup. A Window similar to below shall be displayed.
Move the text highlighter down and select Last Known Good Configuration. This is the setting that worked well when you previously booted Windows. Select it and let the machine start this way. Once the system boots successfully, go to Start – Control Panel – Add or Remove Programs and remove the conflicting application.
This software requires Win XP SP2 or higher
If you installed Window XP (original release), then at some point of time you could face this error message or problem. The reason for this error message is that the software or application that you installed needs Windows XP with Service pack (SP) 2 or 3.
Solution
These Service Packs contain major and critical OS updates. The procedure is to download them from Microsoft website and run the executable.
The location to download them is as under
Other procedure to download them is through Windows Automatic updates.
Have a lean mean and clean Registry
People often complain that in due course of time their system performance has degraded considerably. It's absolutely important to understand that Windows registry plays key role as far as system performance is concerned.
Over the time after n number of software is installed and removed and other user activities makes the size of Registry file considerable large due to which it takes more time for the system to browse through the registry file to extract or store any information.
Also reducing the Registry file size reduces the RAM usage also, making it available for other applications, in effect improving system performance.
Large number of registry cleaners is available in the market (or over the net) for the user to buy or download. This itself is an indication of the importance of registry maintenance.
For free download purposes Eusing Free Registry Cleaner would make a good choice.
http://www.eusing.com/free_registry_cleaner/registry_cleaner.htm
Please refer to the image below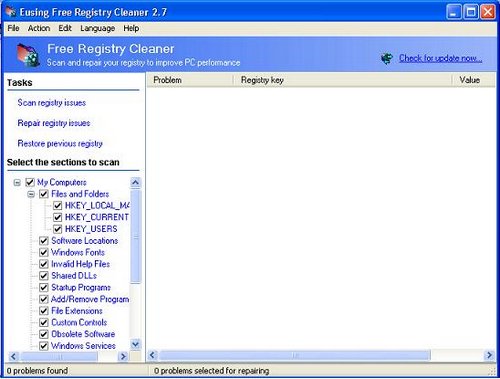 Screen Freeze or Program not responding
This is again one of the most common problems user face with Win XP system. All of a sudden, some program or the other may stop responding and screen kind of freezes in the sense that no mouse click is accepted and pointer movement is erratic. This problem is bound to occur more on the PCs that are old or low on hardware resources (Processor Speed, Memory etc).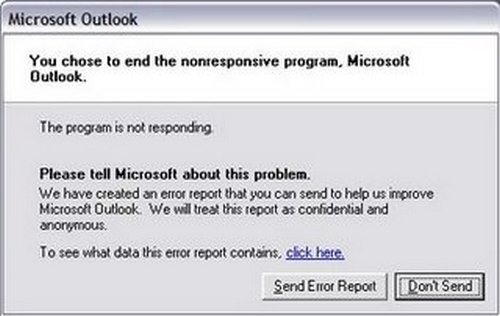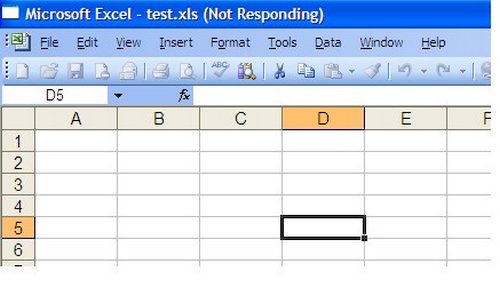 Common solutions are
Wait patiently for some time, system may recover and become normal again
Don't open too many applications at the same time if this problem occurs quite frequently on your PC
Upgrade your system's hardware configuration to the latest available, if possible.
Last but not the least, press ALT CTRL DEL keys at the same time to open Task Manager. Go to Applications tab and locate the 'not responding' program. Right click and choose 'End Task' to terminate the program.