A cookie is a file in simple words which stores state information of the session to the user's hard disk and returns it whenever required. A cookie is also known as web cookie, browser cookie or HTTP cookie.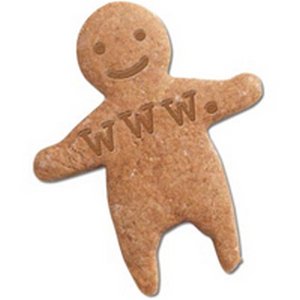 It is often stored in encrypted format so as to ensure user's personal information protection. A cookie helps websites work efficiently by providing state information and thus disabling them may prevent a user from opening some web sites. Some advantages of cookies:
Cookies store login information for a particular user, enabling a web server to authenticate that a user is genuine. Thus users need not has to enter the same login information again and again.
Session cookies are files which store user's session information and hence they can identify a user whenever a user leaves the page and comes back! Best example for this would be a website offering a shopping cart to add items.
Tracking cookies or persistent cookies are files used to store user's preferences. Nowadays many sites allow users to modify some settings related to the site and to store that data, persistent cookies are used.
But although these cookies are very helpful for a web server, for a user they might create a privacy issue. The advertisements which are embedded in various pages save their own cookies to your computer without letting you know.
Thus they can keep track of your internet activity like how many times you visit a particular site? Etc. And as these cookies also contain your private information related to log in, it might create problems if one is interrupted in between.But how to disable the cookies?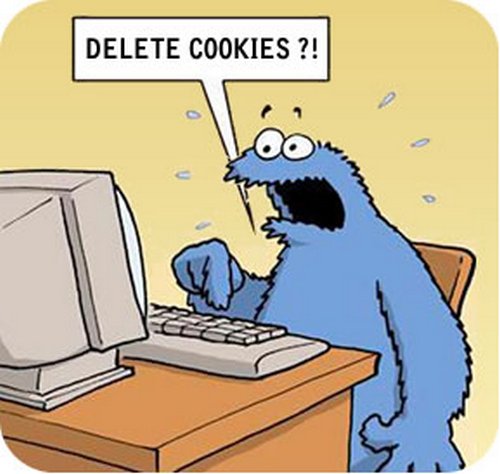 Let us see that! Before starting with steps, one should get a clear idea in his mind that he may not be able to open many sites if he/she disables cookies. We will look at settings for three main browsers Chrome, Firefox and IE respectively.
How To Disable Cookies in Google Chrome
Click on the "Tools" menu situated at the upper left corner and under that menu click on options.
Then out of three options that are provided to you, go to the "Under the hood" menu.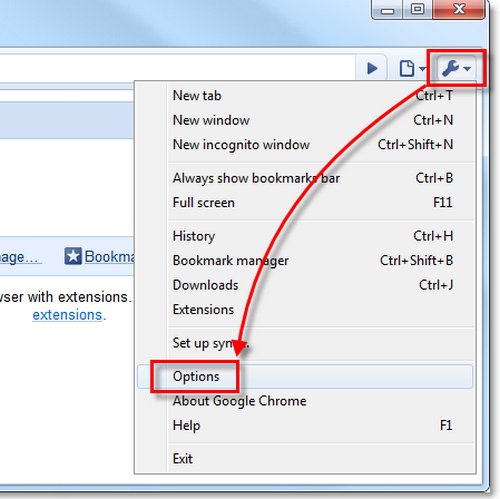 Click on "Content option" where you will see various options including cookies option.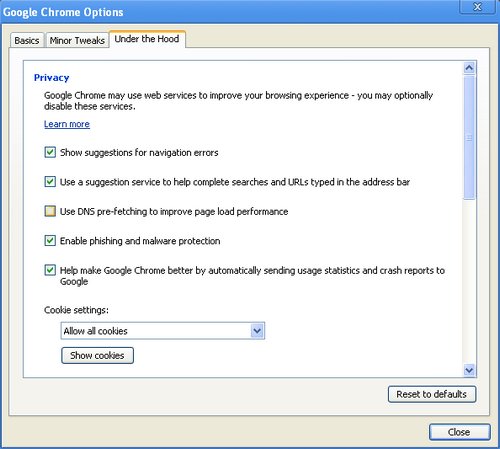 Choose "Block sites from setting any data". That's it! Your preferences are saved and no more cookies will be saved to your computer.
How To Disable Cookies in Internet Explorer
Just by following steps given here, one can disable the cookies:
Tools – Internet Options – Privacy Tab
Under the Privacy Tab set your preferred cookie setting by moving the slider.
How To Disable Cookies in Firefox
Tools – Internet Options – Privacy Tab
Click on the cookies button underneath the Privacy Tab.
Configure settings as per your need, i.e. in this case change option to "Use custom settings for history".
There you will see an option telling whether it should allow cookies or not! Cancel the tick mark in front of it and you're done!